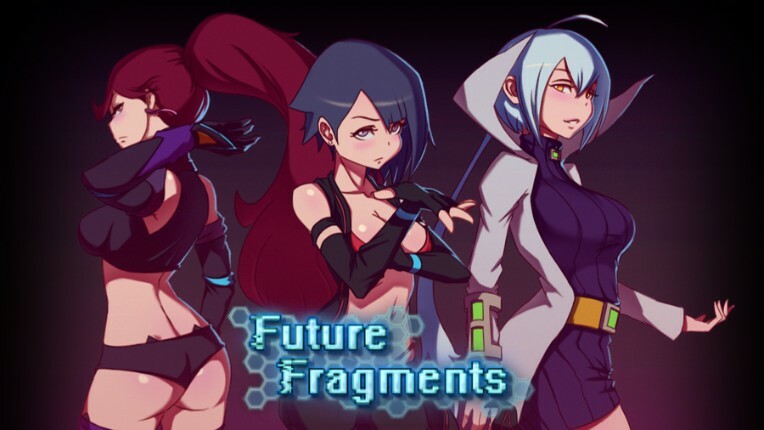 Here's a SFW trailer for the game (turn on audio!)
The full game will have a NSFW / SFW toggle as well.


================================
If you liked the trailer, please click the wishlist button below to wishlist us (and follow us on Steam too!) if you want to help us out!


Wishlists and follows influence Steam algorithms to help our game be seen by more people!
================================
Public Demo Links (18+):
Downloadable (later version) - https://gamejolt.com/games/FutureFragments/332701
On Newgrounds (earlier version) - https://www.newgrounds.com/portal/view/683361
Social Media (18+):
Twitter - https://twitter.com/HentaiWriter
Public Discord - https://discord.gg/puXrfSm
Patreon (for the latest demos, currently on v0.49) - https://www.patreon.com/FutureFragments
Steam Page - https://store.steampowered.com/app/1238920/Future_Fragments/
Just a small sampling of some of the 3 hours of music in the game:
================================
As a reminder, here's what we've got coming for the full game; about 90% of this is done already!
20+ enemies, 6 bosses, and 90+ H-animations!
150+ optional interactive cutscenes; your choices during them matter, and based on what actions you take throughout the game, you'll end up with one of 30 possible endings!
200+ optional databanks to read to find out more of the story of Future Fragments, with Talia's reaction after each one changing based on the previous databanks you've read!
50+ powerups; you can mix and match up to 3 at a time!
25+ hours of professional voice acting for the entire game across 30+ voice actors!
5 expansive stages, with lots of secrets to find; Fire, Ice, Electric, Earth, and "The End", each with significantly different aesthetics!
A Hub Map system that allows you to choose the order you complete maps in!
Multiple mechanics per level, making each level a new experience gameplay-wise!
A fleshed out, mystery-driven plot that you can skim the surface of or dive deep into it, it's up to you!
New movement abilities per level once you've defeated each boss, as well as new attacks!
Dynamic music and sound that changes based on the events going on around you, in real time!
After launch, we'll be translating the game into Japanese, Chinese, French, Spanish, and other languages (text only)
We plan to finish the game around December 2021, and it'll be available on Steam, as well as many other platforms.