Posting this for my good friend Shades, of Shady Lewd Kart; our character, Talia, from our game Future Fragments, is also in Shady Lewd Kart, as well as an entire track based off of a level from our game too!
---------------------------
ProjektMelody joins Shady Lewd Kart in an exclusive event!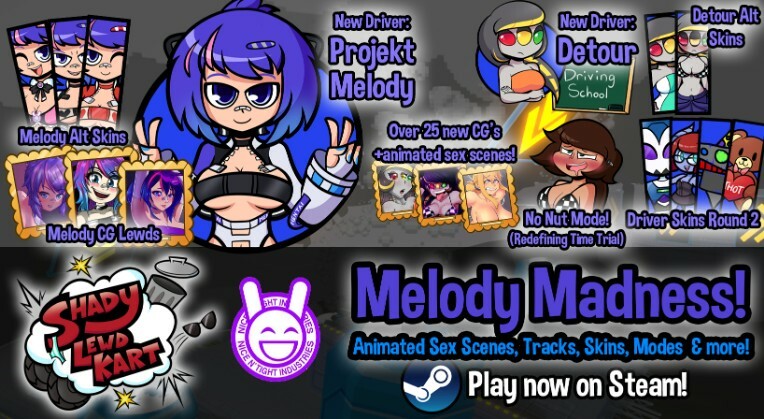 Unlock Melody, Melware, Vday Mel and a Tom Kart, and listen to her moan as she powerslides!
We also have new tracks, new modes including No Nut Mode and Driving School, animated sex scenes and loads of lewd goodies! Check out the latest update for Shady Lewd Kart on steam!